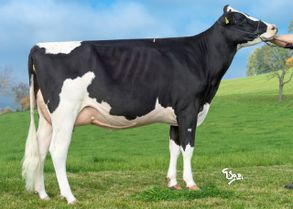 Gloryland Advent Luana Rae, one of the best jung cows ever at Hänni Farms
Luana Rae RC, Lina Rae RC and Lara Rae RC are the only Advent daughters in Europe out of Gloryland Lana Rae.
Lara Rae RC has been sold at the 2. High Mountain Sale at GS Alliance at Buerglen.
Many thanks to the buyer!